Home
Main content starts here, tab to start navigating
The After 26 Depot Café officially opened on Tuesday June 4th, 2013
The 8th Annual Depot Music Festival is Saturday, July 30th.
The After 26 Depot Cafe Silent Auction will begin Sunday, July 17th at 4pm and end Sunday, July 31st at 5pm. Be sure to visit the website to place your bids:
https://www.32auctions.com/depotmusicfestival2022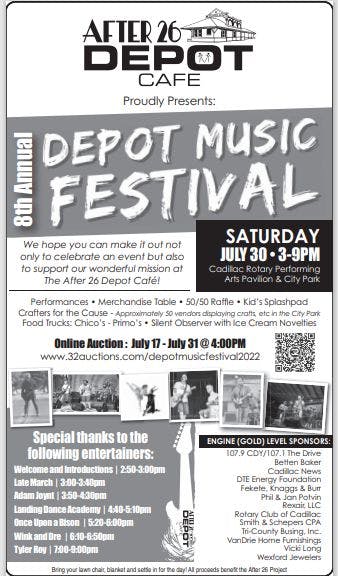 PLEASE NOTE:
Due to various reasons, our hours may change on occasion. Staffing issues have unfortunately led to some recent closures. Please always call ahead and/or check our Facebook page for updates.
The After 26 Depot Cafe has partnered with Sherri's List to offer delivery!
Want a delicious meal while supporting our wonderful mission but don't feel like leaving your house or office? Here's how it works - you Call Sherri's List to place your order, Sherri or one of her dedicated employees will pick your order up and deliver it right to you! Easy as that. Call 231-444-3330 for more details!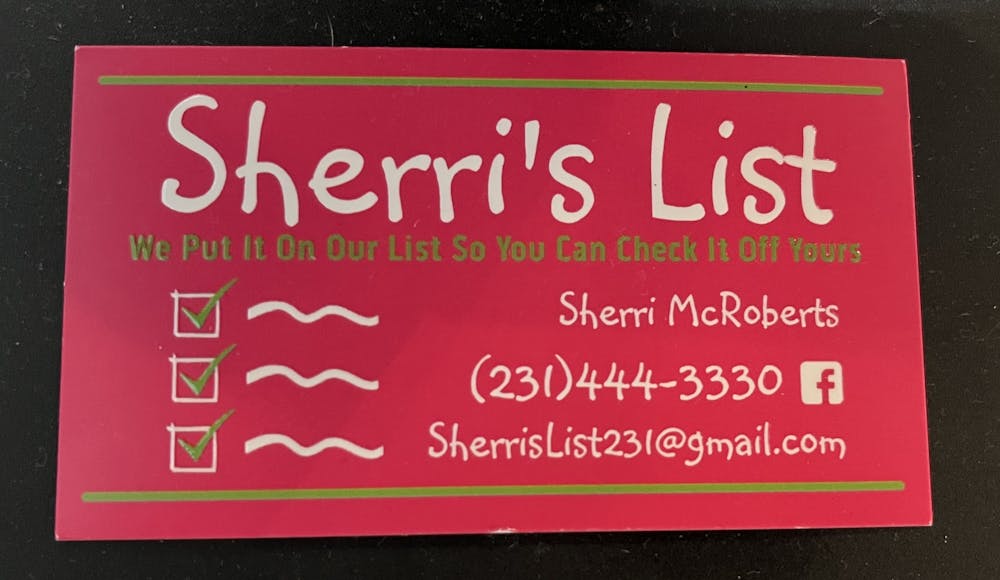 After 26 Depot Café
Dedicated to employing adults with developmental disabilities and cognitive impairments in Wexford, Missaukee, and Osceola counties.
The DTE Energy Foundation has been an incredible supporter of the After 26 Project for the past six years. They support not only us, but many important nonprofits throughout the State of Michigan.

We're thrilled to announce that the After 26 Depot Cafe has been selected for the Certificate of Excellence, reflecting the consistently great reviews on TripAdvisor.